Source code :
zeRace-0.7.tar.gz
Windows binaries :
zeRace-0.7.zip
New features :
see the changes
The purpose of this little car game is very simple : do the best time on each track.
It is inspired by the online game "
Renault F1
", as well as other free games like
GeneRally
and
Trophy
(I use some sounds from this game too).
Some tracks are those from the
ICFP Programming Contest
.
zeRace is coded in C and uses the
SDL library
.
Todo and wishlist :
Wiki
Forum :
phpBB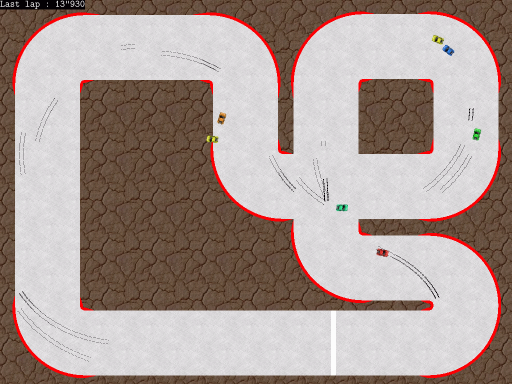 Another game with the same concept :
pyRacerz